Gift Items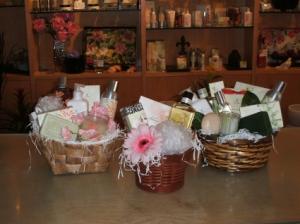 Thymes
Custom Gift Baskets
Whether a token of gratitude or a gesture of love, every gift builds relationships and nourishes friendships. That's because a well-chosen gift shows your regard and care for the lucky recipient. Thymes makes gift-giving easy and meaningful. Put together a custom gift basket - cost starting from $45. Check out the "Gifts" section of our webpage for some of the Thymes products we carry.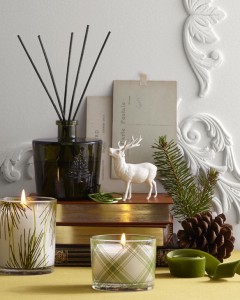 Thymes - Frasier Fir
FRASIER FIR A tradition that feels right at home. Crisp Siberian Fir needles. Heartening cedarwood. Relaxing sandalwood. We have a variety of products in the Frasier Fir line. Please contact us for availablity.
Flowers convey a message that cannot be put into words. THE NEW LEAF FLOWERS & GIFTS of Toronto, ON provides a variety of fresh, fashionable floral designs to ensure that your gift is one of elegance and beauty.
When you're looking for a unique hostess gift, token of appreciation or just a surprise to brighten someone's day, let THE NEW LEAF FLOWERS & GIFTS customize and deliver one of our many fun, decorative & luxury gifts! We create dazzling presentations that are sure to please for any gift-giving occasion.
Gift baskets of gourmet snacks and personal care items are always in style and are appropriate for almost any occasion, any time of year! Need a gift for a "hard-to-please" person on your list? We can take your special requests and design a custom basket filled with gift items, food and snack favorites ~ personalized especially for your friend or loved one.
To get your custom gift items, come by and see THE NEW LEAF FLOWERS & GIFTS - your local Toronto, ON florist.
PLEASE REMEMBER THAT EACH SELECTION IS CUSTOM MADE AND SUBSTITUTIONS MAY BE NECESSARY. WHEN YOU ORDER CUSTOM DESIGNS THEY WILL BE PRODUCED AS CLOSELY AS POSSIBLE TO THE PICTURE.